Septic Systems
An on-site (septic) system that is properly designed, installed, and maintained poses no threat to groundwater. However, inadequately functioning and/or failing systems can contribute to the contamination of groundwater with nitrates, harmful bacteria, and viruses. When disposed of improperly in an on-site system, trace amounts of metals and hazardous chemicals (from pesticides, solvents, and cleaners) can also contaminate groundwater.
To prevent contamination of your drinking water well, the system must be located a safe distance away from your well and the system must be kept in proper working order through routine maintenance.
---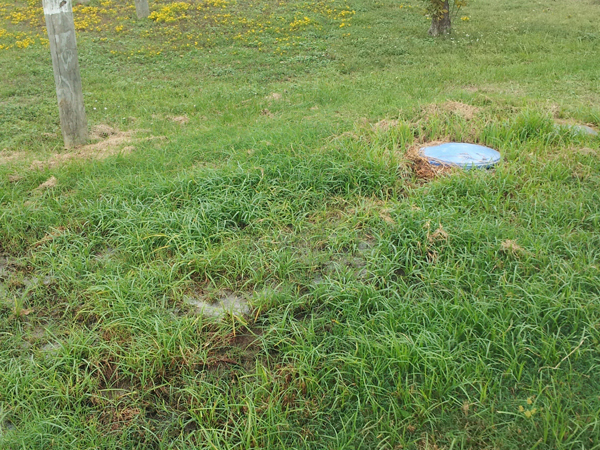 Photo courtesy of Ryan Gerlich (Texas A&M AgriLife Extension Service)
Groundwater and Septic Systems
EPA's Septic (Onsite/Decentralized) Systems website includes a suite of case studies demonstrating what communities across the country are doing to effectively manage their decentralized wastewater infrastructure and find solutions to meet their own unique wastewater infrastructure needs.
---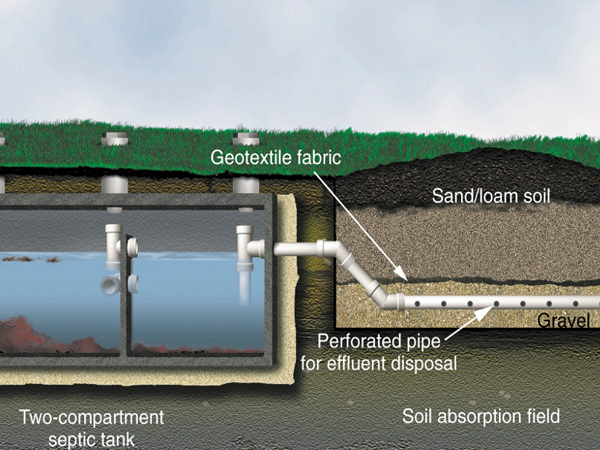 Image courtesy of Texas A&M AgriLife Extension Service
What is a septic system?
National Environmental Services Center's Onsite Wastewater Systems has a host of information on a variety of topics.

The Guadalupe-Blanco River Authority (GBRA) has developed public outreach interactive media tools to educate citizens about on-site sewage facilities (i.e., septic systems) and off-site sewage facilities (i.e., wastewater treatment plants).

The Texas A&M AgriLife Extension Service's On-Site Sewage Facilities (OSSF) website provides information about onsite wastewater treatment systems (including conventional septic systems and advanced systems), operation and maintenance requirements, and upcoming programs.
---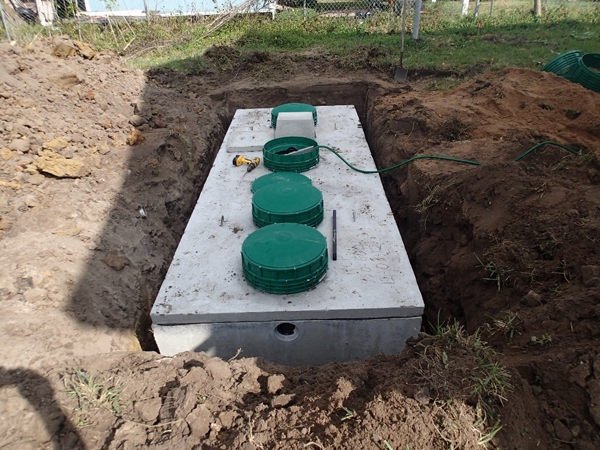 Photo courtesy of Ryan Gerlich (Texas A&M AgriLife Extension Service)
---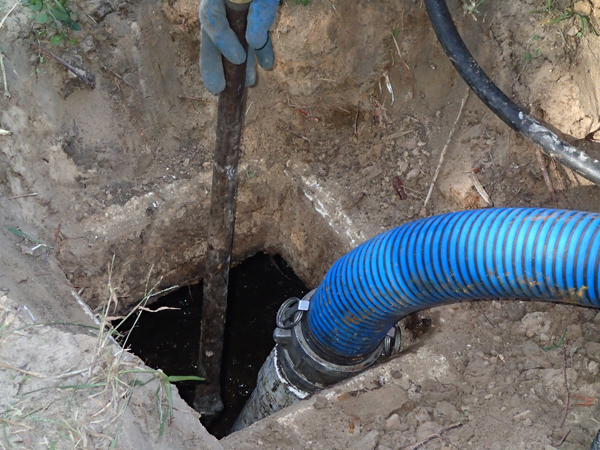 Photo courtesy of Ryan Gerlich (Texas A&M AgriLife Extension Service)
Septic System Maintenance
---
Septic Research
The Texas On-site Wastewater Treatment Research Council was abolished in 2011, but links to selected TOWTRC Research Projects and associated reviews by TCEQ staff are available.
The National Decentralized Water Resources Capacity Development Project, more recently known as the Decentralized Water Resources Collaborative, is a cooperative effort funded by the U.S. Environmental Protection Agency which supports research and development to improve our understanding and strengthen the foundations of training and practice in the field of onsite/decentralized wastewater and stormwater treatment.
---
Publications
The Texas A&M AgriLife Extension Service on-line Bookstore offers a number of publications on septic systems, also known as on-site sewage facilities (OSSFs) or on-site wastewater treatment systems (e.g., Operation and Maintenance (L-5347), Selecting and Permitting (B-6077), Service Contracts (B-6171), Understanding and Maintaining (L-5491), Graywater (B-6176), etc.). Hard copies or free electronic downloads of these publications are available after setting up an account.
---
Groundwater Frequently Asked Questions (FAQs)